Artistic Initiator
Danielle Teale
Danielle is initiator of the Artists' Exchange Programme and artistic director of Danielle Teale Dance. She is an highly experienced independent dance artist with a track record of high quality work including consultancy, programme design, mentoring, CPD design and leadership, teaching and choreography across a wide range of settings. Teale is highly sought after in the field of dance and health and has contributed to the design and delivery of a number of high profile programmes. She is a skilled, creative and empathic leader and founds her practice on the principles of equality and the belief that all people are valuable and all people are creative. The Artists' Exchange Programme demonstrates the outcome of Danielle's vision, sparked by years of practice and research, to inspire and galvanise artists working in the community to interrogate their artistic motivations and find a sense of self significance which will enhance their practice.
tom hobden
Tom is a choreographer, dance educationalist, mentor and national leader in community dance practice. Tom is most known for his unending energy, enthusiasm and ability to work and connect with anyone. He joined the AEP Skills Exchange in 2017 and has been a supportive member of the AEP family since.
When I think of the AEP words come to mind like support, validation, value, community connection, rest, recovery. Unlike other community dance focused development courses the AEP assumes at the centre of it you have all the knowledge you would need. You are the skills, the power and passion that will drive you forward. This perhaps feels crucial to any mid-career artist when the energy and ideas are low. The AEP provides tools and networks to self-charge, a solar panel of never ending energy!
Originally from Sudbury in Suffolk Tom trained at De Montfort University and continued his dance education at London Contemporary Dance School with a MA in choreography and a PGCE at Suffolk University.
Tom has had the pleasure in leading and supporting work for organisations including: New Adventures, DanceEast, Royal Ballet School, Ballet Boyz, Stopgap Dance, Studio Wayne McGregor, Gecko Theatre, ISTD, Trinity Laban, Suffolk Art link, Dance United, Suffolk University. Tom has also collaborated with artists including: Alexander Whitley, Matthias Spurling, Tom Dale, New Art Club, Darren Ellis, Etta Murfitt, amongst others. Tom was associate artist at Theatre Royal Bury St Edmunds and DanceEast from 2015 – 2017, a Clore graduate in June 2017 and is currently a Questlab artist for Studio Wayne McGregor 2018/19.
clare reynolds
Clare trained in dance at Trinity-Laban and has Masters in community & participatory arts from Staffordshire University. She established herself as a dance artist working with people in a wide range of settings using dance as a means of self-expression and connecting with others through moving together. She was a member of the AEP Skills Exchange 2017 cohort in London and has worked with Danielle on AEP workshops and skills exchange since.
The AEP brings together values like artistry, integrity, inclusion and care – which are at the core of all that I'm striving to achieve. It has been real joy to discuss and share the areas of our work which can feel additional or even like barriers to making art when working outside of the traditional arenas. But integrating these things into the artistic process and celebrating the massive value of this way of working has been extremely useful for me. So many independent artists and small organisations are self-producing, self-recruiting, audience building, delivery powerhouses and doing it with so much heart. As society feels like an increasingly difficult place to nurture and hold fast to our values, AEP is a wonderful place to connect with other artists, share our experiences and get better at taking care of ourselves along the way.
In 2009 Clare co-founded Restoke, www.restoke.org.uk, an award-winning performance company based in her home town of Stoke-on-Trent. Restoke are nationally recognised for their work co-creating shows with their local community - producing site-specific, gritty, dance-theatre which tells the stories of people's lived-experiences. They strive for meaningful engagement, ambitious production values and deeper understanding.
Restoke are currently working on MOTHER, a new project about motherhood as well as hosting a programme of creative events around masculinity and mental health called Up Men, which is legacy from their 2018 show MAN UP
AEP Skills Exchange Artists, York 2019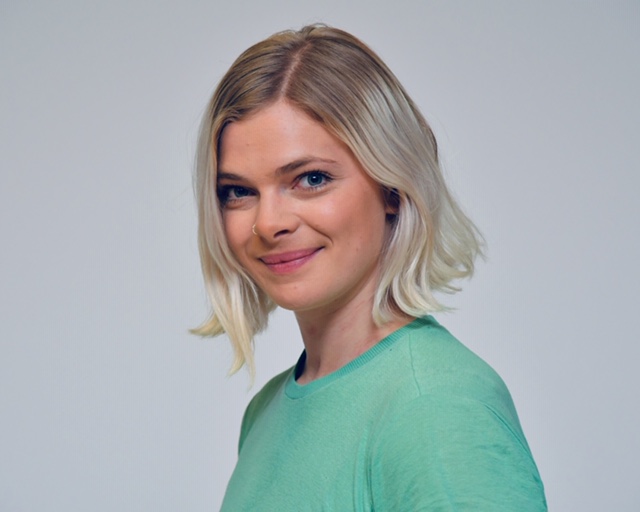 AEP Skills Exchange Artists, Sheffield 2019
AEP Residential Skills Exchange Artists, 2017-18